Make a lasting impression on your customers by using Ecoprotect protection solutions!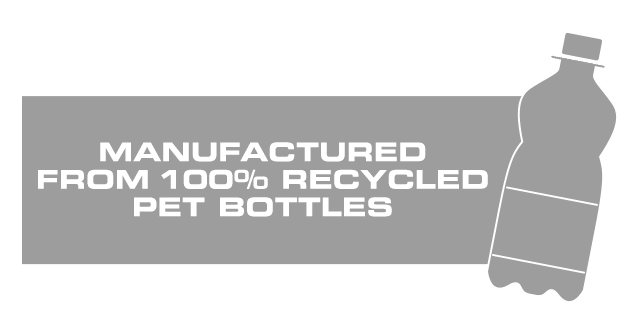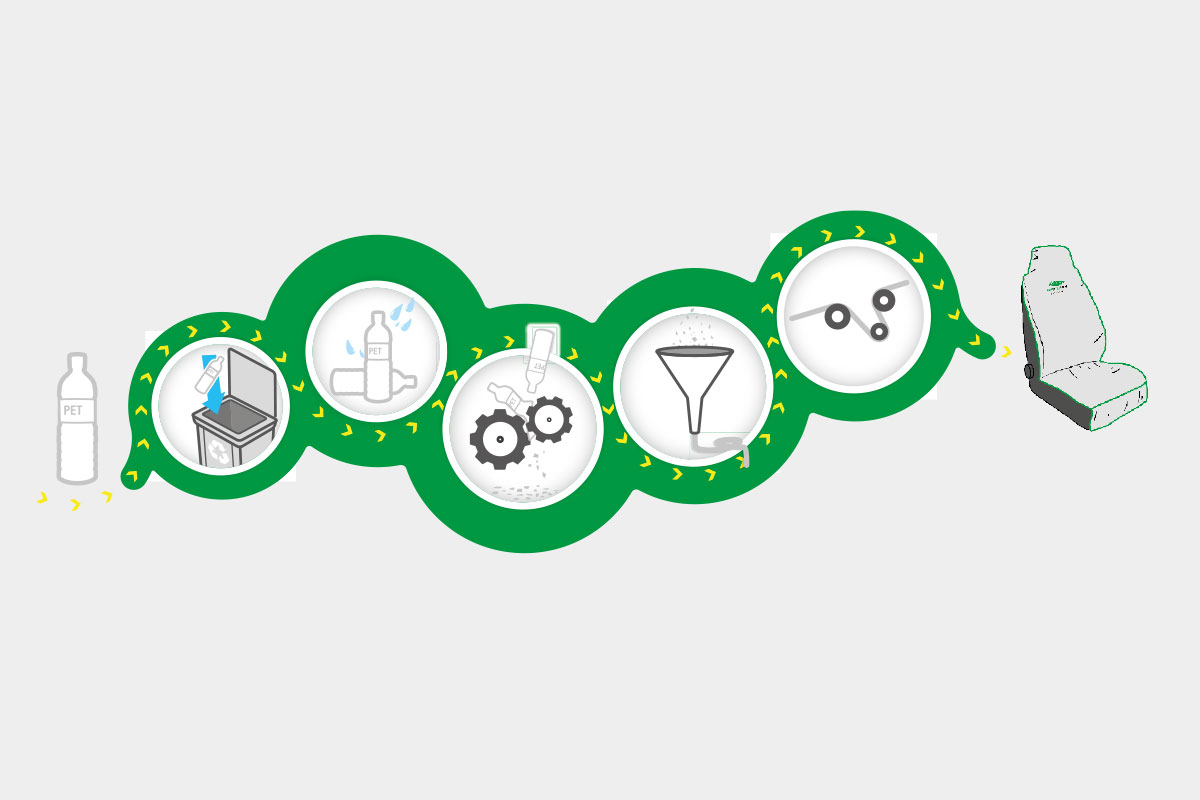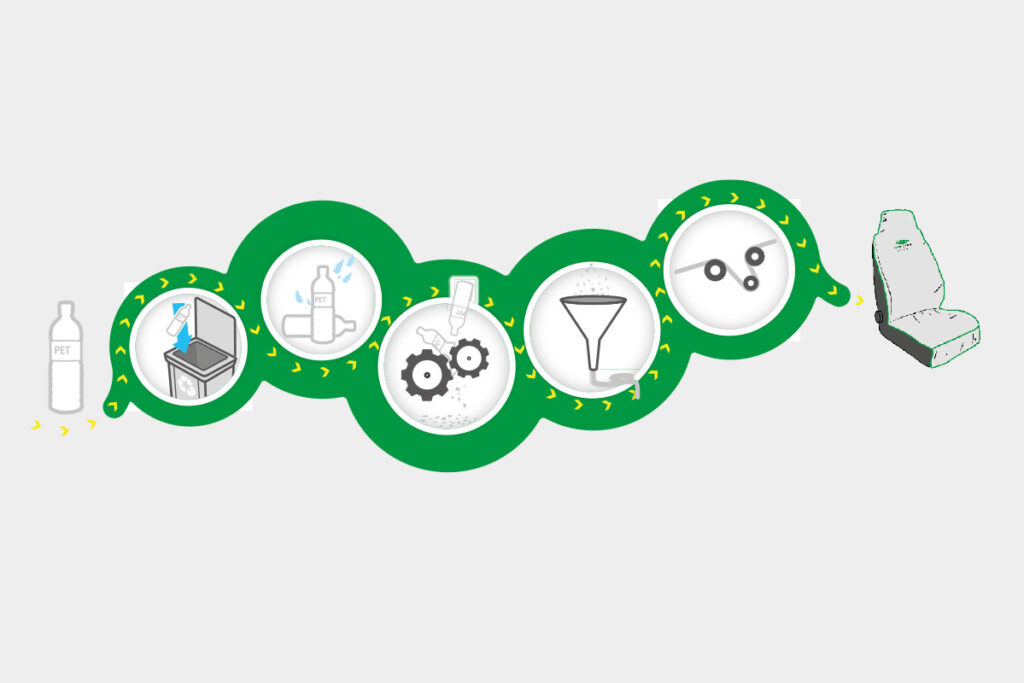 Our upcycling process
for our protection solutions
The Ecoprotect product line is made from collected and used PET bottles; empty bottles are captured, cleaned and shredded. The material is then melted and processed into the finished product.
This processing not only minimises waste, it also avoids CO2 emissions.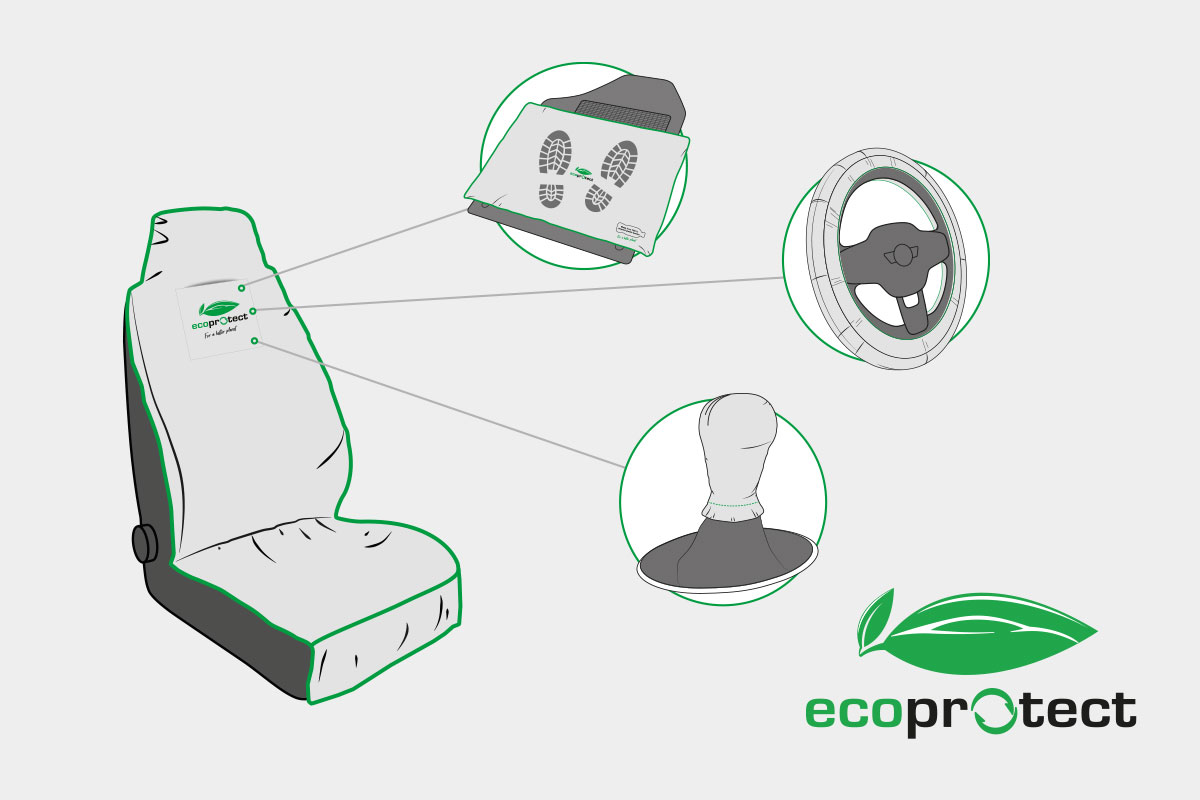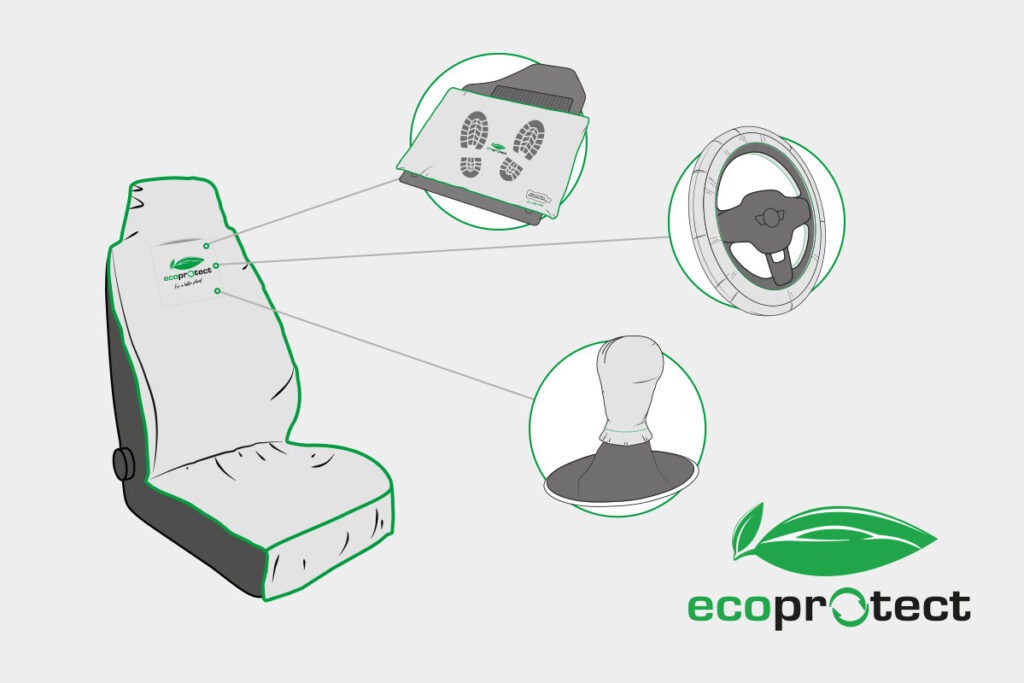 Protect sustainably every day!
For the perfect protection of the vehicle interior and our environment.
Reusable
Washable
Suitable for tumble dryers
Universally applicable
Effective protection against water, oil and dirt
Impermeable to water
Also available with your logo on request

Eco protect products